Running into the weekend of 7/15/07 was hectic. My work started with a 6am conference call, ended at 3pm so that I could bring the entire family to a concert (Ani DiFranco in Grass Valley), and we made it home by midnight. We slept from 12:30 to 4am when I woke to take my wife to the airport. I got back home from that at 5:30 so I slept a few more hours be
for
e waking, having a quick cup of coffee, packing and taking off by 9:30 to meet up with Don and Barry in King City.
We had planned to meet so that we could have a day of riding an evening with friends at Don's awesome motorcycle haven in Creston and then the next day we rode to Camp Roberts to drop off some T-shirts, socks and underwear that are needed by wounded soldiers. It sounded like a good time with friends, riding new to me roads and a good cause.
My ride down was uneventful. Need I say more than I-5? Then I took the Shields Avenue exit and turned right onto Little Panoche Road. The fun began. The fun didn't end until Sunday night. From Panoche I took 25 South to King City Road and into Margie's Café in Kings City. I didn't pull my camera out on Panoche because I was running late. If you know I'm English, you also might figure that I hate to be late. I have an excuse!
On I-5 I pulled up to a white Harley Davidson Ultra Classic Super Duper Electra Glide and it was broken down. I could be wrong about the model. The lady was sweating with the heat and the guy was on the phone trying to describe where he was. He didn't know the last, or next exit.
When he asked me I didn't know, so I rode down to I-5 and 132 and found out that the next exit was...you guessed it...132. I doubled back and rode back to the 33 exit, then doubled back again, returned to the couple and gave them the precious information that the tow driver was asking for. They were very thankful and seemed happy to have their problems closer to resolution.
Now I was late so Panoche Road wasn't photographed. It was ridden and done so in an aggressive manner. It was really fun. Do it someday. If you want to see it, look for a write up on Panoche here: http://www.pashnit.com/motoroads.htm (great site). On this road you get a glimpse into a lifestyle that was once more common. Panoche is about ranching. Cows, bulls, steers, goats…it has 'em all. The people there all waved as I passed. I left the area happy for the ride, and pleased to see this kind of lifestyle still exists. Good people.
All this writing and not a single picture so far. Heck, I even left a story out. I saw a sixty five to seventy five year old man on an older Honda Magna doing about 100 MPH down I-5. He was lying on the tank and had his feet crossed over the rear fender. I thought I was watching something that belonged in the movie, "The Fastest Indian."
He came up to a more standard seating position and slowed. I passed him keeping a steady 80 MPH and waved. He looked like he just had a fantastic thrill. I smiled knowingly, and glad to know that when I'm 75 I'll still have fun being silly on bikes from time to time. A few people let me know this fact and I always have thanks for them. Life is good if you know what flowers to smell.
Well, I ate lunch and we left. We headed down 101 for a little while and then took a road up into the hills.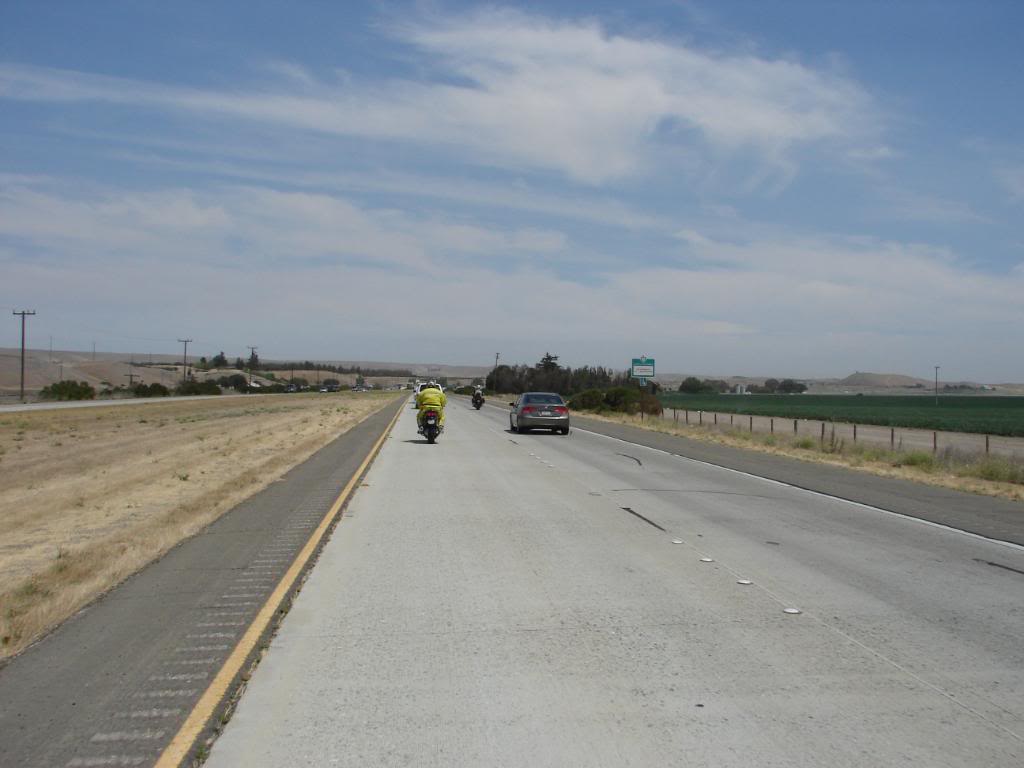 But before we got to the hills we had to cross a river.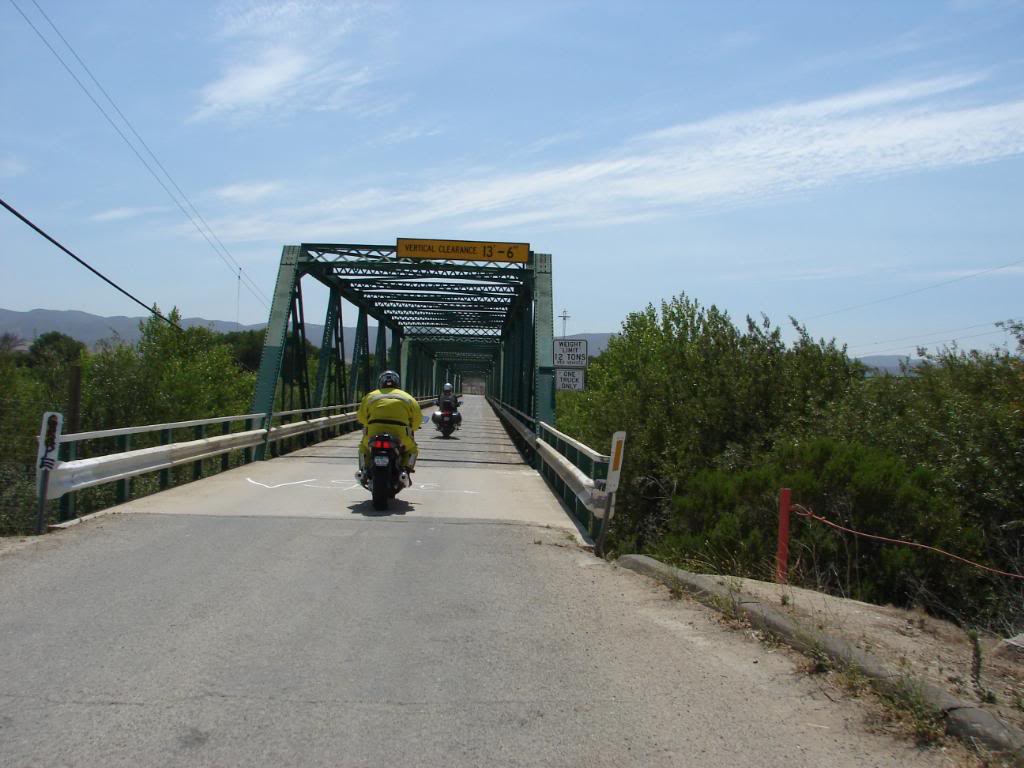 Don lead, Barry followed him up and I took sweep position with my camera around my neck, set to action setting with no flash.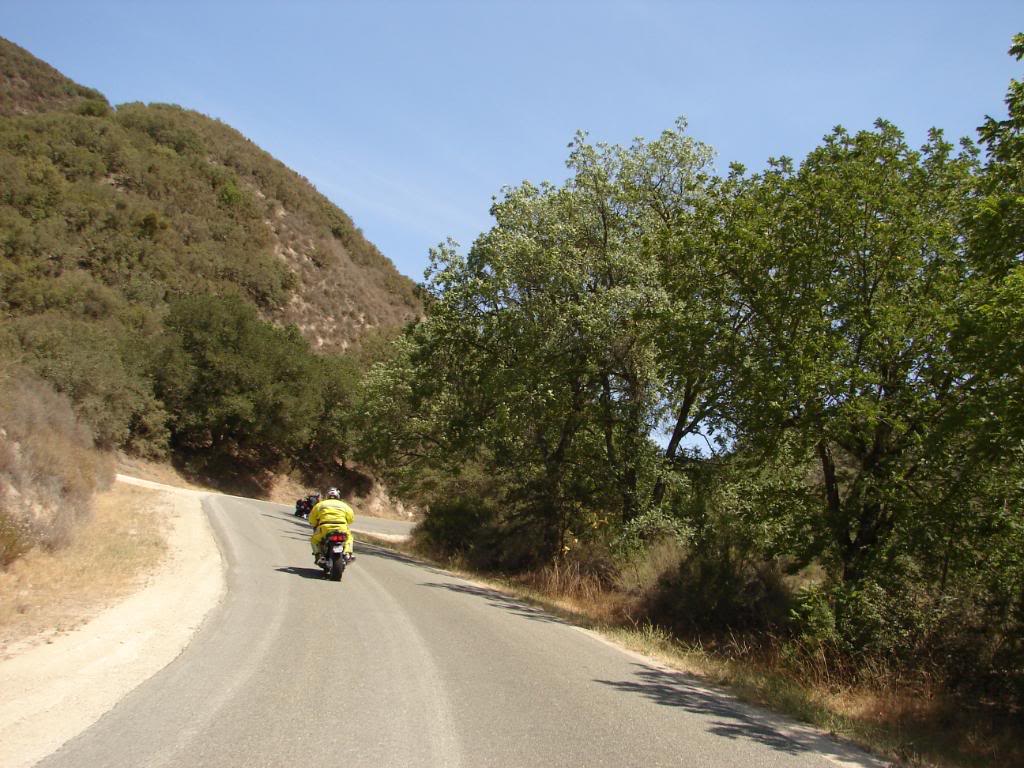 We were heading to Lockwood and the ride isn't too far but there are some nice small farms, some disheveled and cluttered homesteads and a great ribbon of tar in fantastic shape.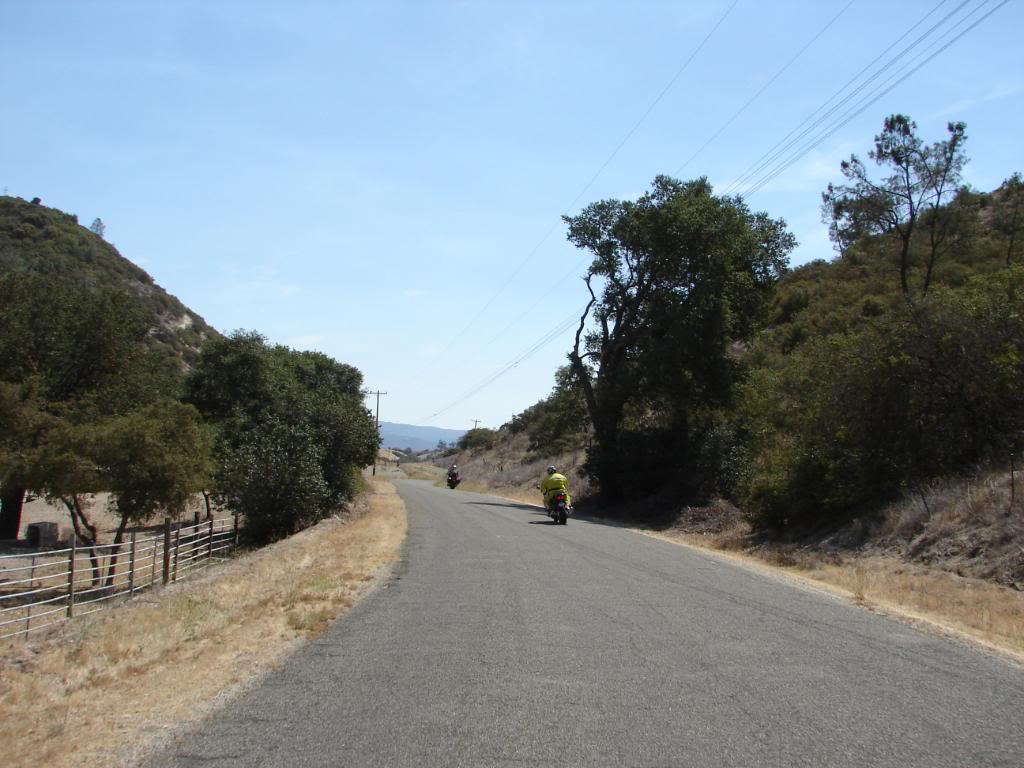 The road went flat again in the valley where Hunter Ligett training grounds are.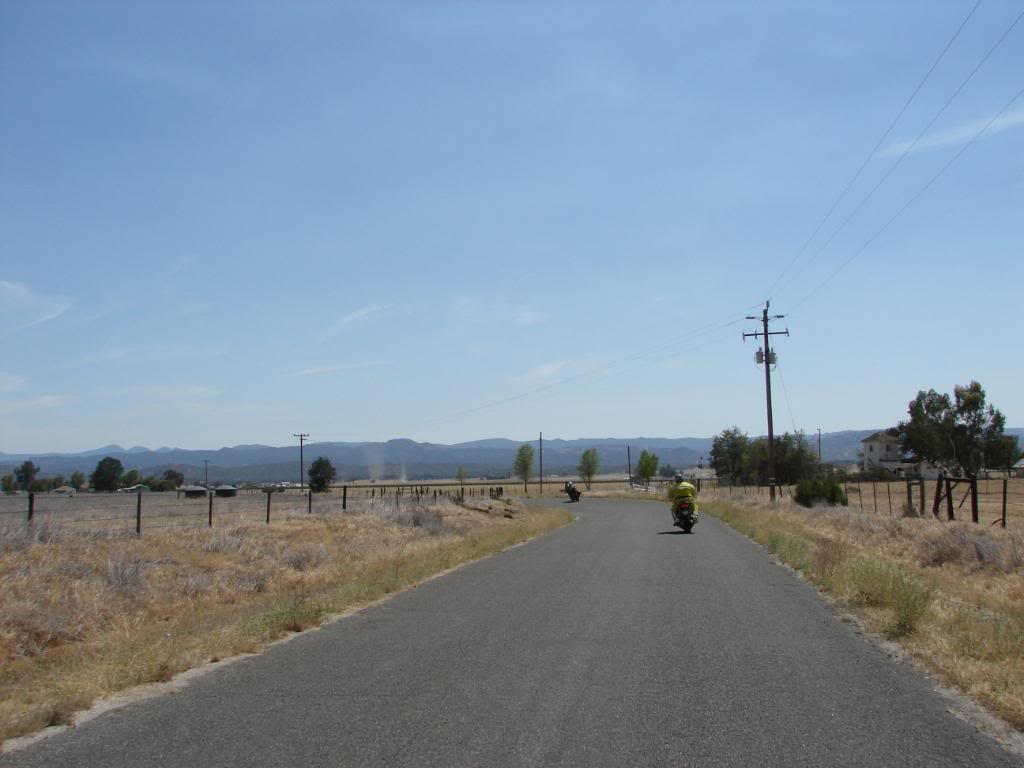 Barry let me go past and now I was in the middle. Don was taking us to a lake for some swimming. The heat had come on quickly, so the swim was refreshing.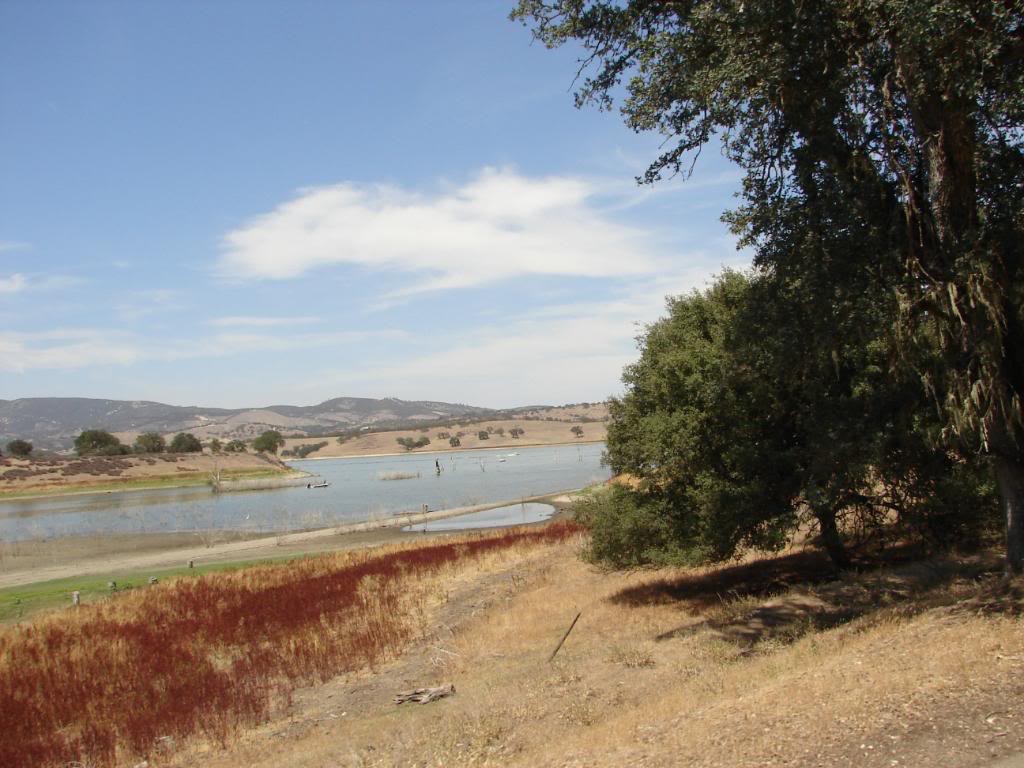 We parked in the shade of Oaks next to San Antonio Lake, and went down to the water. It had been a long time since I went swimming in a lake. I really enjoy water and should go swimming in local lakes/rivers more often! I'm glad Don had this idea. It reminded me of an activity I didn't even know that I missed until I was doing it again.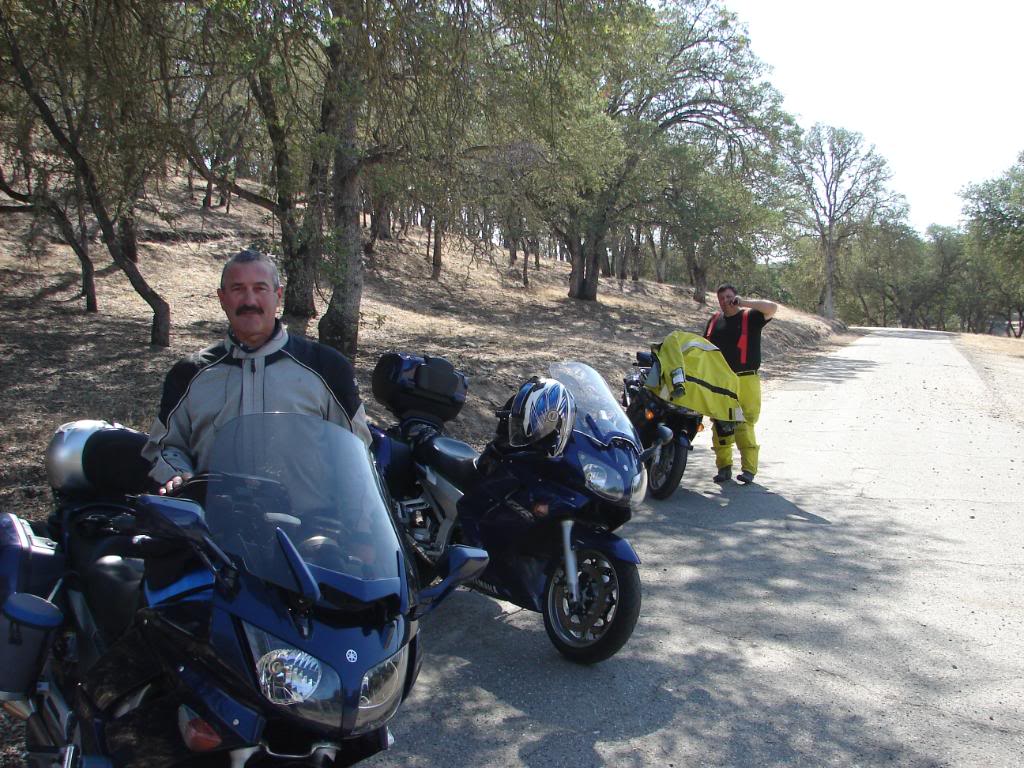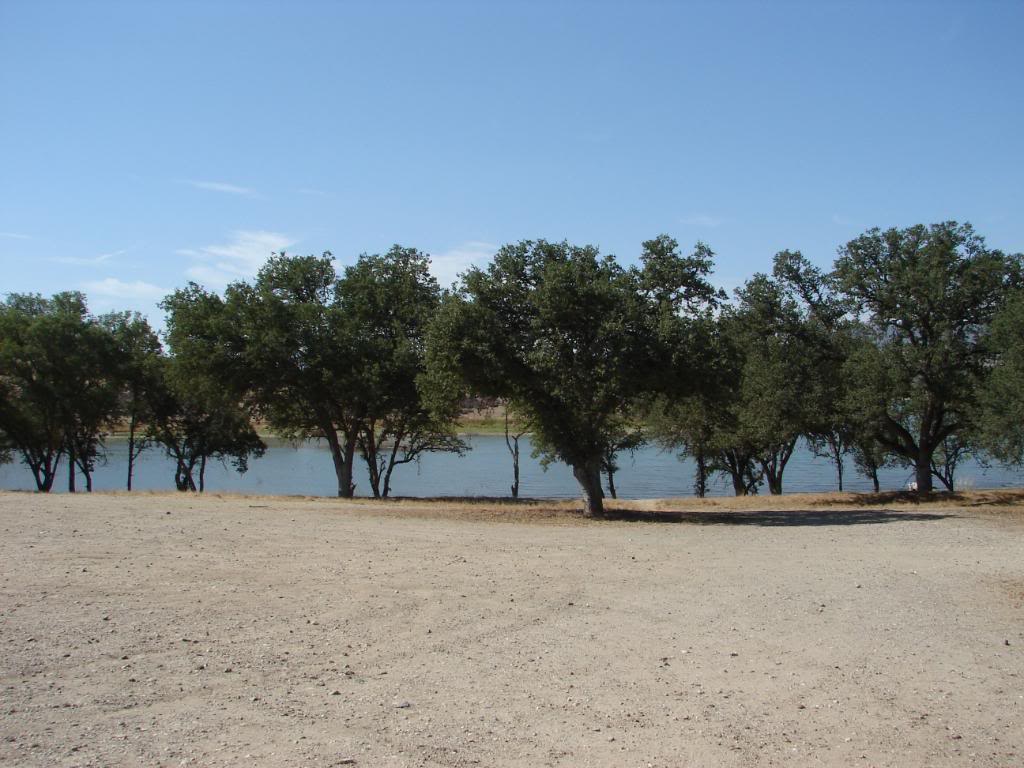 If you got this far, see the rest of the ride report here:
http://www.pashnit.com/forum/showthread.php?t=12719
for some reason FJRforum is having problems with success posts with pictures.